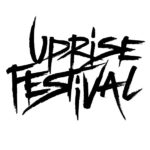 UPRISE Festival Europe
We designed the concept of the first tech festival in Europe in 2015. We designed, implemented and produced the 7 events in Amsterdam and Dublin in 4 years.
The company focused on creating events every 6 months to facilitate connecting companies and talent. The ethos of 'People first, Tech second' connected Startup companies to talent, investment and corporates from all parts of the globe catering to over 25,000 attendees.