The award winning medical device company Qardio asked me to develop the Interactive flow and user interface for their web based application connecting their medical devices directly to patient's doctors.
The main issue was visualising the data that was being collected by the patient's device and break it down to be actionable in the doctor's dashboard. I quickly prototyped a working interactive model to detail movements from element to element and create clear paths for the users.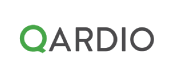 Reach out to us
Maybe we can help you with your projects. Get in contact and find out.
Prev project
Next project