11 apps to help you design, prototype and build product faster
11 apps to help you design, prototype and build product faster
Find the right design flow and then supplement it with apps and devices that help you enjoy and augment the process. I'm always on the look out for apps and sites that will help me be a better more thorough designer. Whether that be during the visual process or prototyping to setting up metric funnels anything that makes life easier for you is a good investment. Here are some apps that I have found and use in my routines. Hopefully they will be use to you also.
1/ Sketch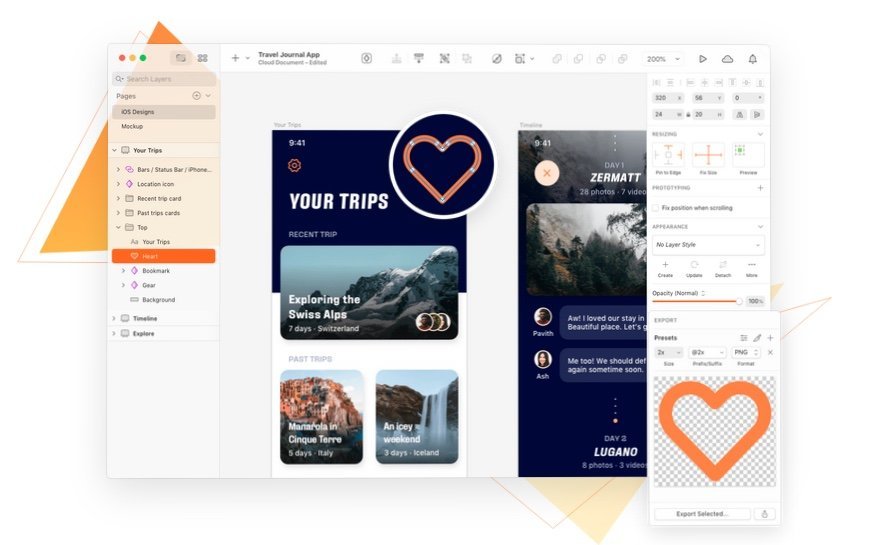 Sketch has been around for sometime now and offers a new take on the complexity and cumbersome UI that Adobe's creative suite offers. While not built for print really it shines in its approach to artboards and loosening up the options for designers. Adobe has already implemented alot of the unique touches that Sketch introduced but it still innovates and finds ways to take a fresh approach to design production.
30 Day free trial and €9 per month subscription.
Uberlayer from twelvetwenty on Vimeo.
My Opinion: This is a great tool for the design to implementation misalignments that happen. The app allows you to take your output design and overlay it on the actual website to spot any inconsistencies. Brilliant tool.
Free open source now: https://github.com/jankeesvw/uberlayer

Website Spiel: With the Uberlayer app you can put floating images on top of your computer screen. Maybe you want to proof a design to the pixel, watermark a presentation or always have that special picture of your mother on top?
My Opinion: I spotted this startup at the Next Web Conference last year and was immediately impressed. The promise is creating a presentation that is easily set up and ports straight to your mobile device to make it more reactive and interactive. It works very well and removes the static nature of slides and audiences.
Cost: Free (while in beta)
Website spiel: Use Swipe on any device with a modern browser to build & deliver presentations. No apps, no installations. Broadcast live for anyone to see, no matter where they are.
My Opinion: This is a bit of a type-nerd dream. The selection of a vast library of font families presented in an app that is so well crafted and executed leaves me jealous.
The website spiel Since 1989, the FontBook™ Editorial Staff has been the definitive authority on documenting and comparing commercial typefaces. In addition to researching the typographic works of past decades, the editors also keep abreast of new releases, which are now regularly added to the FontBook App in real-time via over-the-air updates, starting in 2011. The printed version of the FontBook was published in several editions from 1989 through 2006.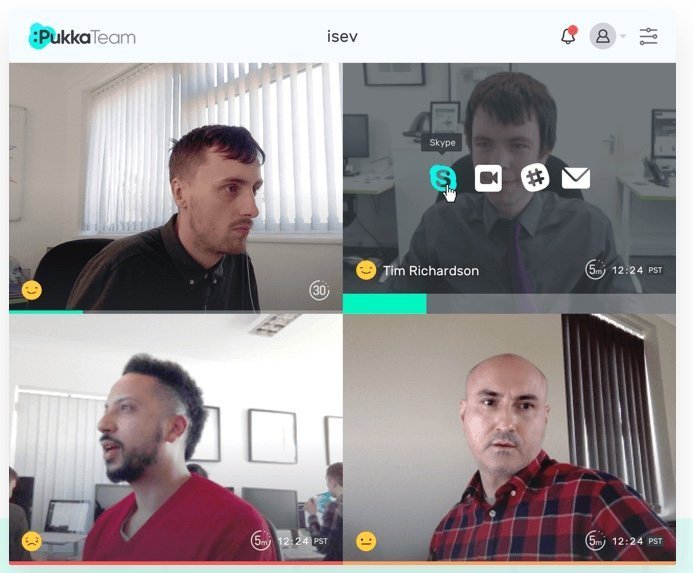 My Opinion: I like this as quick shot working at distance solution with a big team. Members can jump in and out of conversations as needed and demonstrates a stable connection for collaboration.
PukkaTeam lets you see the faces of the people you work with throughout the day, giving you real presence, improving company culture and team building!
My Opinion: This prototyping app I really think is quick, usable and ports to the iphone so you can get a good feel of your proto-product. A new irish product that deserves a good look.
Cost: Plans available from free to €90 a month.
Website Spiel: Create interactive prototypes and wireframes of Android, iOS and Windows 8 apps.Build on desktop, and use our android app or install to iOS home screen to view and test your app directly. Easily test your mockups on iOS and Android phone and tablet as well as desktop.
My Opinion: I know there are quite a few apps that have attempted to take a website and recreate it in a Photoshop style. It's a tall task to break everything up automagically. Especially with layering and grouping the right objects to be usable for the designer / developer.
Cost: €28.99 available on the appstore
Website Spiel: Page Layers is a website screenshot app for Mac OS X. It converts web pages to Photoshop files with separate layers for all page elements.
My Opinion: Metrics are the name of the game when dealing with conversation to design and understanding user patterns. For me Mixpanel has been the best tool to set up the best metric set and focus on the right funnels for your projects.
Cost:Plans start at free upwards
Website Spiel Any question you can ask about your data, Mixpanel can answer. For years, companies have pushed page views as a primary measure of success. Page view counts are popular because they are easy to report, but ultimately cannot tell you how engaged your visitors are. Mixpanel lets you measure what customers do in your app by reporting actions, not page views.
My Opinion: Dedicated to marketing, design and information questions Helio is our touch point for gathering quantitive analysis from the audience. Design is part intuition, part data so this is how we keep ourselves connected.
Cost: Try for free
Website Spiel
A survey platform for asking design, product, and marketing questions. We provide qualitative and quantitative answers from our audience or your customers.
My Opinion: This is such a simple colour picker that was suggested by a friend of mine. It's a great cheap tool to track some colour profiles you may use in projects.
Website Spiel The refreshingly simple color picker that instantly samples and encodes any color on your screen. Just one quick click to savor the flavor and you're set! See what's on special with Sip below.
My Opinion:  A quick prototyping tool aimed at the nuances of animation and movement in app. This feels like a proper tool to help polish touches in the actualisation process.
Cost: free to use and download
Website Spiel A prototyping tool for animation and interaction on desktop and mobile. Framer can help you to quickly build interactions and animations. Built for designers and integrates with Photoshop. Great alternative to Quartz Composer, Flash or Keynote.